RTI Surgical™ Sternal Cable System
The RTI Surgical™ Sternal Cable System is an enhanced sternal closure device, developed as an alternative over traditional monofilament sternal wire.
The system consists of multi-strand stainless steel and titanium cable which is tensioned and secured using RTI's patented Tensioner/Crimper instrument.
Cabling is mechanically tested to exceed wires in all relevant load bearing categories, making it an excellent solution for high-risk patients. The cable is smooth and flexible, making insertion and removal easy and intuitive, whilst maintaining snug cerclage to any anatomy.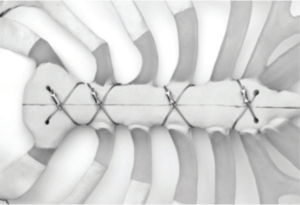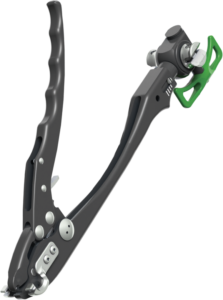 Wire can untwist or snap at the force created by coughing, or overweight patients, which can lead to dehiscence and non-union of the sternum. Studies have shown that when wires are required to bear the full load of breathing through the first week of healing, all wires will fail.
Cables, with higher strength and durability, failed 0% of the time in that scenario, and additionally hold the sternum tighter, allowing an exact accurate reduction.
Technique
The flexibility of the cables allows for "figure 8" constructs, a technique that holds the sternum more securely in all 3 dimensions, over simple lateral cerclage.
This construct is commonly used in conjunction with the leapfrog technique, whereby cables are placed, then later tensioned to ensure even tension across all cables and a more rigid fixation in the optimal zone.
Compared to wires, cables are 10x stronger, more durable, and less susceptible to deformation

Prevent prosthesis failure and migration

Reduced risk of infection

Reduced need for re-operation
Crimps to secure tension and lock cables in position

Low profile crimp reduces tissue irritation

Cable's unique multi-strand design eliminates the risk of kinking

Available in implantable Titanium and Stainless Steel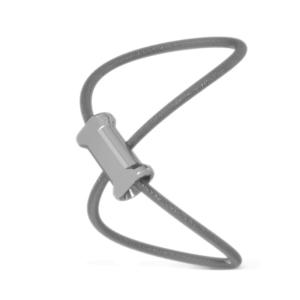 Stainless Steel
Diameter: 1.1 mm
Titanium
Diameter: 1.3 mm
Like to know more?
Request a meeting or call with a product specialist.