Tritium Sternal Cable Plates System
The Tritium® Sternal Cable Plates (SCP) System is a novel approach to enhancing the stability and strength of traditional sternal closure techniques. Using a unique load sharing design concept, the device can be implanted to distribute lateral force across the osteotomy.
A titanium plate is used for its safety as a prosthetic, an integrated titanium cable is used to approximate the sternum, creating a hybrid 3-dimensional cerclage.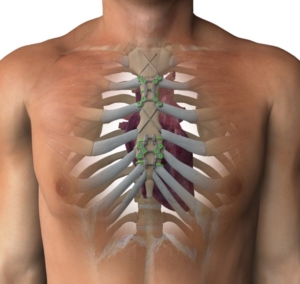 Compared to purely lateral security of anterior fixation systems (sternal plates alone), Tritium SCP offers 360° of sternal fixation.  The Tritium SCP System incorporates the advantages of cerclage cables and cancellous screws to create the optimal load sharing design that provides compression across the median sternotomy.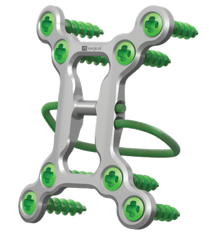 Locking thread technology to provide reverse pressure on bone tissue, securely holding the plate in place

Thin cable bluntly dissects tissue surrounding bone to provide continuous tight security

Screws sit flush to plate to aid in surgical precision

Wide range of plates to suit any anatomy, including complex cases and transverse fractures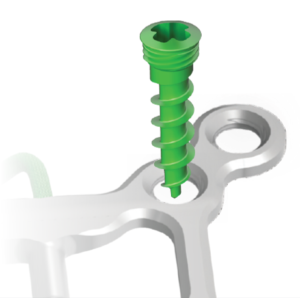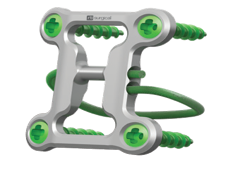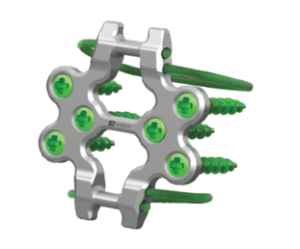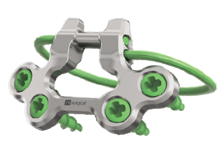 Stability in all planes of motion

Greatest load distribution in area, reducing pull-through

Anatomically designed plates for best fit

Compression across osteotomy
Pro-Driver™ for use with Tritium SCP
Pro-Dex has developed a simple, autoclavable, readily-available, battery-powered screwdriver for use in multiple surgical applications. The Pro-Driver™ offers surgeons an alternative to the time-consuming and arduous placement of screws and plates, in a variety of surgical procedures.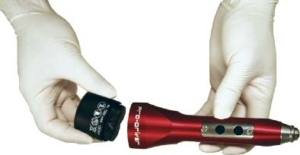 For the complete Surgical Technique, including comprehensive instructions, labelling and product information, please contact MediGroup EBI.
Like to know more?
Request a meeting or call with a product specialist.