Laparo-Robotic Skills Workshops 2024
"Artisential" is the first of this new class because Articulation is Essential. Like a robotic instrument, the end effector of these hand-held devices is made of two joints, which enables simple to complex hand movements that are seamlessly synchronized with the surgeon's hand motions.
We are hosting workshops to arm you with the essential skills required to successfully attain certification to use ArtiSential during laparoscopic surgery. We provide a structured training program that will guide you through exercises and allow you to complete competencies for your certification.
We have only 10 seats available per workshop so please register below asap to reserve your spot.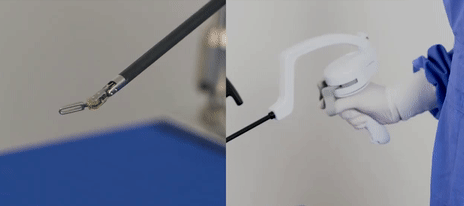 Upcoming Workshops:
St Leonards Skills Workshop with Prof. Yoon Suk Lee
Thursday 22nd February 2024
6 – 9.30 PM
Hotel Urban St Leonards, Greenwich NSW
Brisbane Skills Workshop with Prof. Yoon Suk Lee
Sunday 25th February 2024
2 – 5.30 PM
Courtyard by Marriott, South Brisbane QLD
Melbourne Skills Workshop with Prof. Yoon Suk Lee
Saturday 24th February 2024
10 AM – 2 PM
Saint Kilda Beach Hotel, St Kilda VIC
Check back later for new scheduled workshops
ArtiSential Training Kit
The ArtiSential Training Kit used at our workshops is available to hire so you can improve your skills from home.
The kit will come with a training guide and all equipment necessary to reach at least level 2 in our certification process.
The hire cost is $249 inc GST. The hire period is 2 months. If you are successful in reaching level 2 within the 2 months, you will receive your money back. You will need to have our instructor sign off to say you have completed level 2.
If you wish to know more, please speak to our rep during the workshop or contact us at [email protected]
Our workshops will provide access to the most advanced laparoscopic trainer in ANZ: Medi-Lap
Medi-Lap includes an impressive range of instruments, structures, and exercises that will enable you to practice and perfect a specific procedure.
Featuring a rotatable, 11″ screen, you'll be able to practice multiple port positions comfortably and to have a clearer and better view of the surgical field.