TriCell Platelet Rich Plasma (PRP)
Platelet Rich Plasma (PRP) is a concentrated sample of a patient's own blood composed primarily of high levels of platelets. Platelets are a critical component of the wound healing process, containing growth factors that are responsible for stimulating tissue generation and repair. (1-3)
PRP delivers a concentration of platelets and growth factors that is roughly 4-6 times greater than that found in whole blood.(4,5)
TriCell PRP is a medical device used to efficiently separate the platelet-rich buffy coat layer from a blood sample.
TriCell PRP consists of 3 chambers that enable medical professionals to separate and concentrate plasma and platelets from the blood through a double centrifugation processes.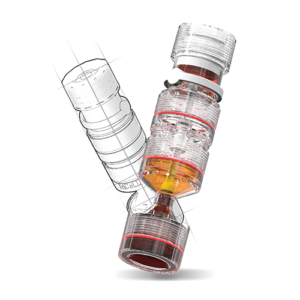 Individualised Platelet Plasma Products
Depending on the patients' treatment requirements, TriCell can produce a plasma product with high or low counts of Platelets, WBC and/or RBC. The physician has the ability to select how much of the Buffy Coat layer should be re-suspended into the patient's own plasma.
The TriCell Platelet Plasma Kit is designed to produce Platelet Plasma Products that can be individualized to meet specific therapeutic demand.
The unique dial-in hourglass technology allows the physician to determine the appropriate plasma product for customized treatment protocols.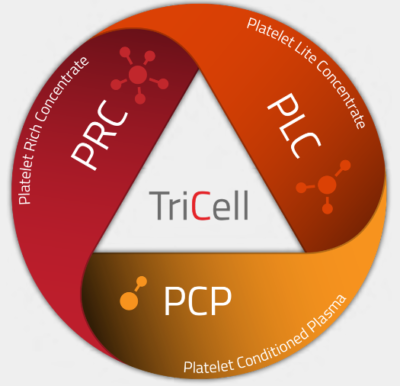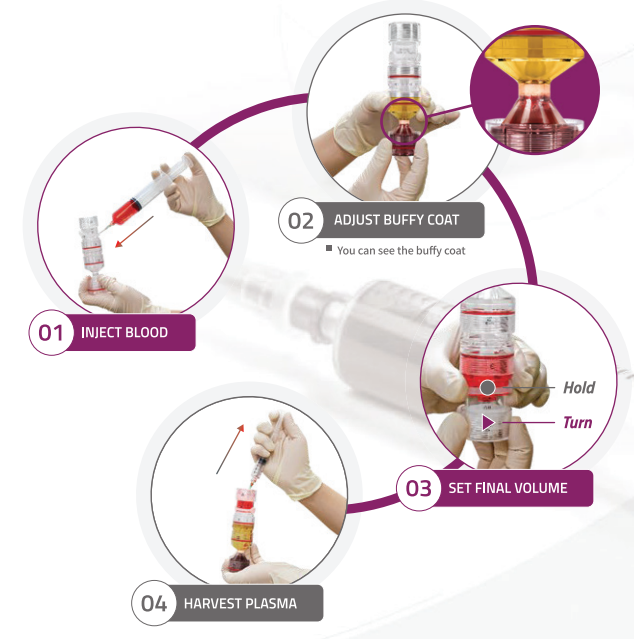 Applications
Hair loss: PRP injections have been shown to be effective in treating androgenic alopecia

Chronic tendon problems, including tennis elbow, Achilles tendonitis, pain in the patellar tendon in the knee

Preventative measure to joint replacement

Osteoarthritis: A 2015 study found that PRP injections were more effective than hyaluronic acid injections (HA – a traditional therapy) for treating osteoarthritis. Studies also show combining PRP and HA can provide even better results.

Postsurgical repair in conjunction with total joint replacement surgery

Treat acute sports injuries, such as pulled hamstring muscles or knee sprains