LEVICS Instruments for Neurosurgery
Surgical precision in a highly sensitive environment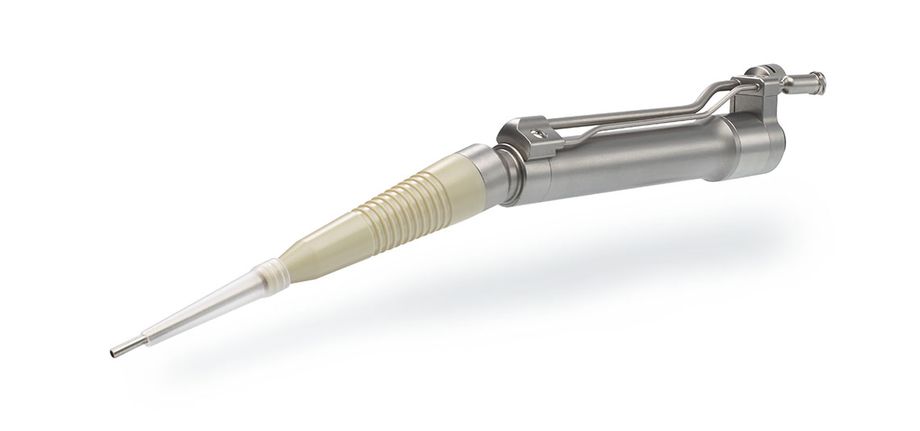 The neurosurgical LEVICS ultrasonic aspirator from Söring is characterised by its excellent design and has been specially developed for an accurate resection of intracranial and spinal tumors, preserving the surrounding structures as much as possible. Tumors of different consistencies are precisely and effectively fragmented. Thanks to its integrated aspiration these fragments are immediately removed.
Additionally, the instrument impresses with its low weight which supports a safe working over long periods of surgery. Above all, the filigree and angled shape of the instrument body ensures an optimum view of the surgical field.
Ultrasonic aspiration merged with IONM
Tumors located close to the corticospinal tract are very challenging to resect. While the maximum extent of tumor shall be removed, functional structures need to be kept intact. To address this challenge with a maximized clinical outcome, two technologies were combined: LEVICS and the inomed stimulation clip.
Highlights
excellent instrument design for precise working

enhanced sonotrode assortment

ultrasonic aspiration merged with IONM
IONM Integration
higher accuracy of mapping –

the tissue is stimulated right at the place of resection*

safer

­

resection process –

continuous acoustic feedback is given regarding the distance of the corticospinal tract*

simplified intraoperative ergonomics –

stimulation and resection is performed with only one device*
* These benefits are associated with dynamic continuous mapping by inomed as stated in the information material:
Dynamic mapping of the corticospinal tract: instrument choice, D030166 EN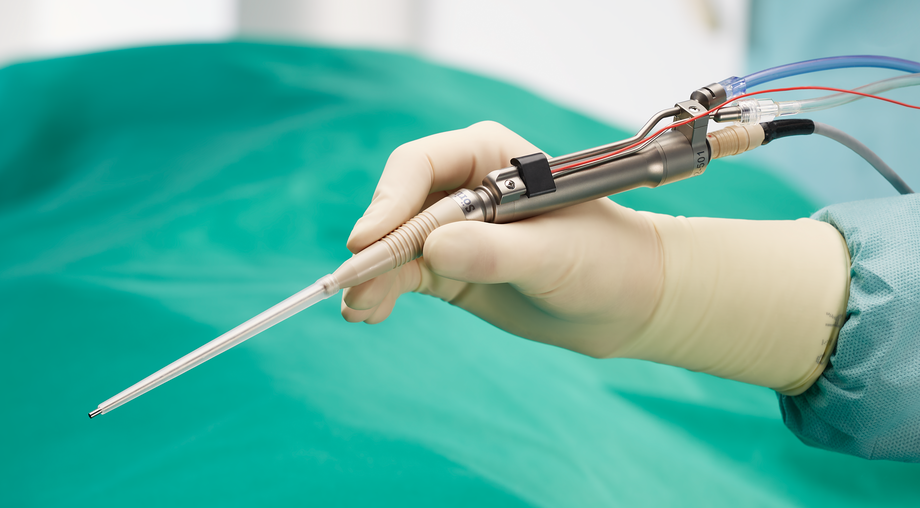 LEVICS Enhanced Sonotrode Assortment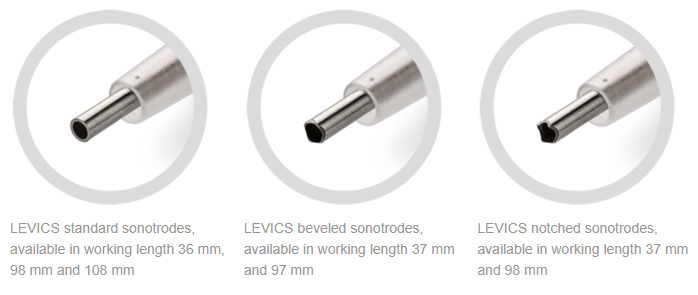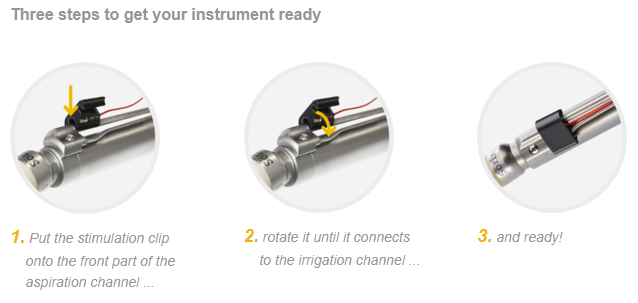 LEVICS empowers a new standard of mapping:
Laparoscopic liver resection is a young, aspiring technique of modern surgery. The HEPACCS instrument for laparoscopy enables even more minimal invasive surgery by the outstanding small sheath diameter of 4.95 mm and a fully integrated monopolar HF coagulation function.

Higher accuracy and safer resection with IONM
The combination of LEVICS with IONM allows the surgeon to stimulate right at the place of resection. A permanent acoustic feedback informs the surgeon about the distance to the corticospinal tract. This improves the accuracy of mapping and safety during tumor resection.