Many surgery techniques require that tissue is cut with great care and little bleeding. As ultrasound technology fully meets these demands, it is widely spread in all surgical disciplines. Surgical interventions at the skull and spinal column are especially challenging, as access via the bony shell of the skull requires a precise and selective approach.
The Sonoca 300 ultrasonic aspirator uses ultrasonic vibrations at the tip of the handpiece to create a force capable of cutting through bone with minute precision, and clearing necrotic or tumorous tissue in the brain or liver.
Sonoca 300, an ultrasonic dissector by Söring GmbH, is the only unit worldwide offering three working frequencies in one (25 kHz, 35 kHz and 55 kHz), making it suitable for multi-discipline application.
The Sonoca 300 device excels in its ease of use and selectivity; it's incredibly easy to assemble pre-operation and to manipulate in the surgeon's hands, and uses the effects of cavitation to preserve healthy tissue and solely emulsify tumor tissue. This selectivity is especially important in neurosurgery, where surrounding vessels and nerves have high sensitivity and must be preserved.
Precise and efficient reduction of tumour tissue
Prevent damage to the surrounding tissue
Applicable to different tissue structures such as hard, medium-hard and soft brain tumours
Safe handling
Large repertoire for different anatomical locations
2 handpiece tip widths for neuro and liver respectively, to cater to different surgeries

Bone knife/rasp handpiece to safely cut bone where surrounding soft tissue must be preserved

Laprascopic handpiece, used for minimally invasive liver resection

Works simultaneously with integrated aspiration and irrigation functions

Processor-controlled with automatic instrument detection and automatic preselection of performance parameters
3 working frequencies in one compact device

Controlled tissue dissection (25/35 kHz) preserving nerves, vessels and collagen structures

Cutting and coagulation effects (55 kHz) on tissue with special ultrasound instruments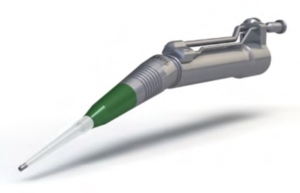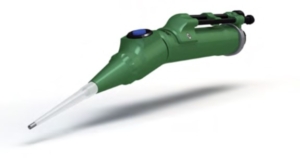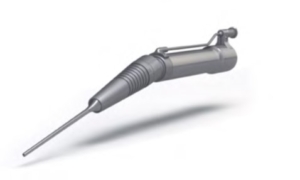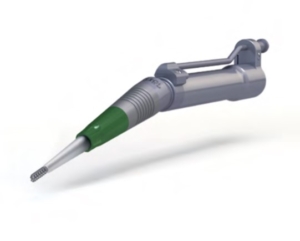 Like to know more?
Request a meeting or call with a product specialist.